How we helped Della get on the road
Check out this blog to find out all about Della's journey to getting her Peugeot 308 CC GT on the road, with the help of First Response Finance.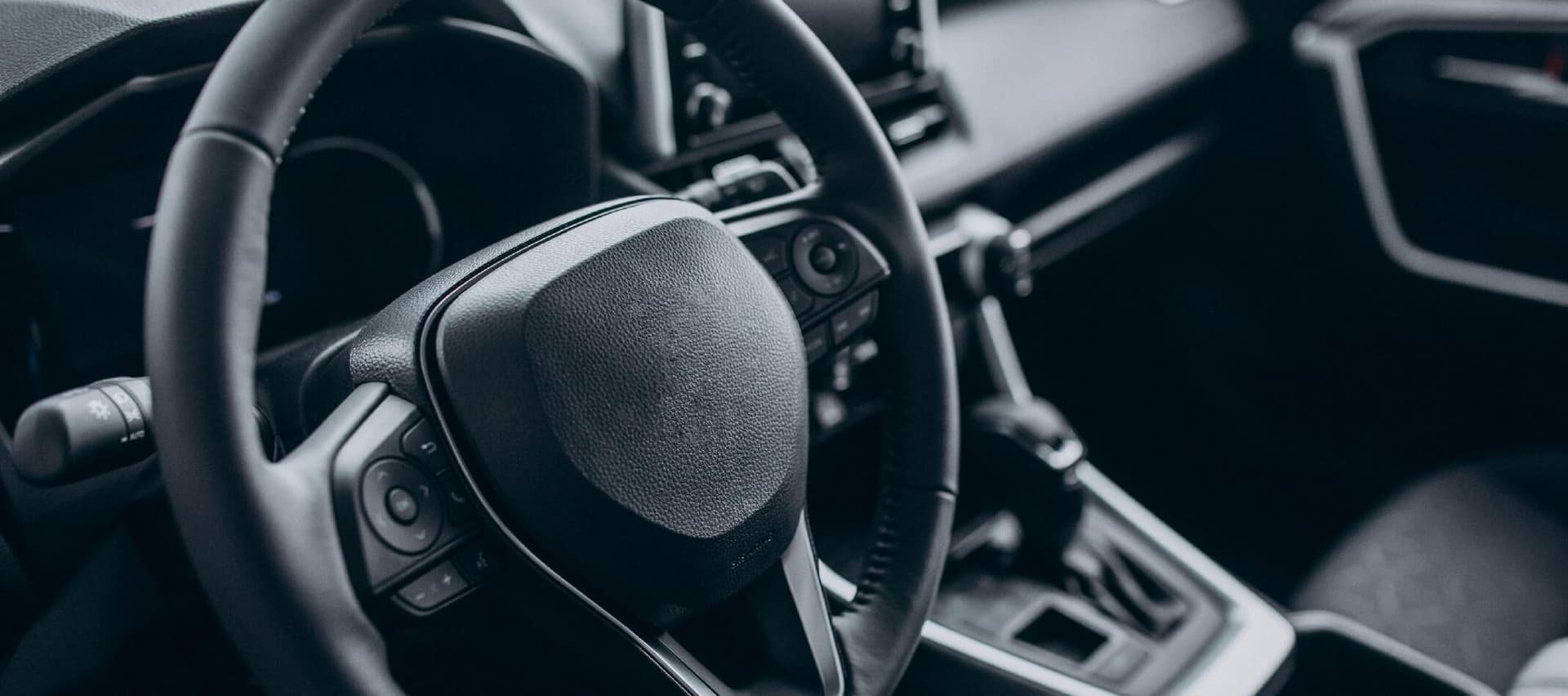 Della's journey
As a company that strives for continual improvement in our systems and processes, we often turn to our customers to get an insight into First Response Finance from their perspective.
We contacted Della to get an understanding of her experience of buying a Peugeot 308 CC GT through us - here's how the conversation went...
"My name's Della, I'm 36 and live in sunny Eastbourne with my two children, our French Bulldog and three baby rats. I help businesses with their social media, websites, and copywriting on a self-employed basis. I have been doing this for almost nine years now. It's perfect for me as my children and I suffer from a genetic condition called Stickler syndrome, so we have a lot of hospital appointments in different towns, so I need flexible work."
Why did you want/need a new car?
I had my previous car, a Renault Captur, with another finance provider (not First Response Finance) for three years and fancied a change. Having had family cars owing to the need for car seats for years, I wanted something more me, sporty and fun. I found a car I liked with a dealership in Kent and approached them to apply for vehicle finance. Finance was agreed on a BMW E92 with my existing finance provider. This is where six weeks of hell began. I took the dealer at their word but ran into problem after problem with them even though they had started the finance agreement.
They had me drive almost two hours to collect the car and then told me I couldn't leave with it. At this point, I no longer wanted to deal with them. Despite contacting both the broker and finance company the next day, my old finance provider dragged out the finance unwind for over a month, leaving me in a credit agreement with no new car and being told to pay the instalments so as not to damage my credit report.
This palaver caused me undue stress. I found a new car I wanted and lost it as I couldn't get a new agreement with them until they had unwound the existing agreement on a car I never had. I made finance payments for a car I never received and had to wait for refunds and got passed from pillar to post, never actually able to speak to the people dealing with my complaint.
Even when the unwind had occurred, it remained on my credit file for a further month and took me chasing again to get it removed. Needless to say, I never wanted to deal with them again after this catalogue of errors.
How did you find out about First Response Finance?
I was introduced to First Response Finance through another car dealer based in Southend-on-Sea when I called to enquire about a lovely Peugeot 308 CC GT they had in stock. I had explained my concerns about the remaining open credit agreement on my file, as well as the fact I have a poor credit rating. The guys at the dealership were amazing.
Did you know... we've specialised in bad credit car finance for over 20 years; financing cars for people with a thin credit file or bad credit history, and that have been declined by other lenders?
How did you find the application process and service you received?
The dealership put me through to First Response Finance, who called me that day. I actually got to speak to a human who assessed my credit file, took proof of the cancellation of my previous agreement in the form of a letter from my previous finance company, and made a decision with these facts rather than getting a computer algorithm to assess me. This was a breath of fresh air. My affordability was evaluated; he asked if the rise in the cost of living would affect me and I felt genuinely cared for as a customer.
Once the decision was approved, I had absolutely no concerns about dealing with First Response Finance and decided to accept it there and then. The care I had received was second to none, and I felt valued as a customer.
In less than 24 hours, I collected my new car and traded in my old one. I couldn't believe how fast and straightforward the entire process was. I have had finance with a few providers in the past, but nothing this seamless. The past couple of months dealing with the old finance provider had left me with severe anxiety and panic attacks' They literally melted away on the drive home in my new car.
Would you recommend First Response Finance to your friends and family?
My new car makes me smile every time I drive it, and I tell everyone how great both the dealer and First Response Finance were with me throughout my purchase experience. I wouldn't hesitate to recommend First Response Finance to my friends and family, and will have no concerns financing any future car I decide to purchase with them.
As a 'thank you' for sharing her story, we sent Della a £50 Amazon eGift voucher.
Customer journey | 30.06.22
You may also like...