Car finance expert reveals ultimate toolkit for easing money anxiety
Do you feel stressed when you think about your financial situation? You're not alone - and there's small things that you can do to help relieve your money-related anxiety.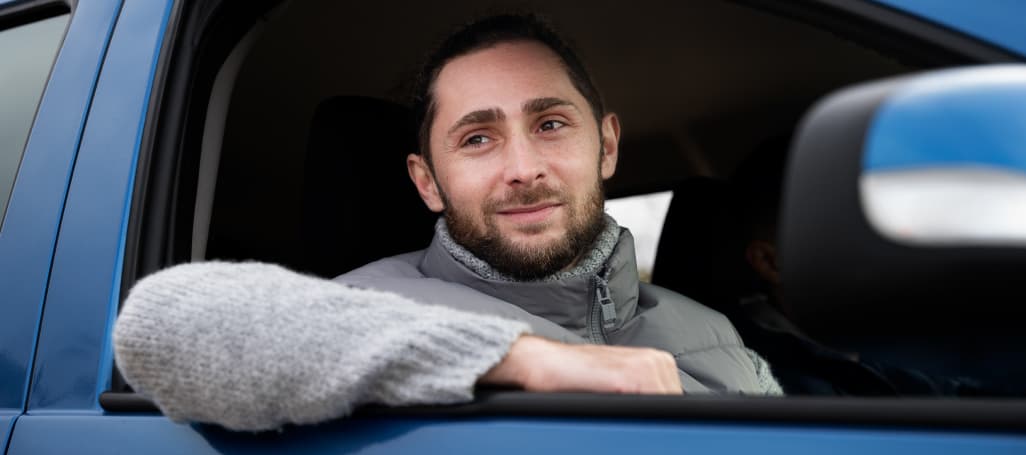 In the UK, more than one-third (34%) of adults across the country feel anxious about their financial situation, with 10% experiencing a sense of total hopelessness.
People's preoccupations vary from not being able to maintain their standard of living to not having enough money to cover the cost of bills and food. And as for vehicle owners specifically, the prospect of having to break the bank at some point for unwanted, costly repairs to their motors can be pretty daunting, too.
These concerns, big or small, can take a significant toll on your mental health and overall well-being. In fact, stress can affect mood and emotions, reduce deep sleep, lower concentration levels, and cause physical discomfort, including skin reactions, dizziness, and stomach pains. So, what can you do to keep those financial woes at bay?
Jonathan Such, Head of Sales at vehicle finance company First Response Finance, offers tips on how to keep an eye on spendings and alleviate your money-related anxiety, with a particular focus on car owners.
Create a budget plan
A budget done correctly is a great way to monitor your finances and ensure you don't exaggerate with your monthly spendings.
Such explained: "Setting up a personal budget plan is an easy step to take control of your spendings.
"In fact, having a clear understanding of where your money goes every month – or week – will provide you with a true, accurate picture of your financial situation.
"This can give you much-needed peace of mind, safe in the knowledge that you know how much money you have in the pot for the upcoming weeks.
"If you already have a budget plan in place, it may be wise to quickly review it and adjust it accordingly.
"As we navigate through a cost of living crisis and with fuel bills on the rise, your spendings might have increased through no fault of your own. So check how much it costs you to clock up the miles nowadays and adjust your budget accordingly.
"As a car owner, you could plan for car-related expenses specifically. Include costs such as insurance, registration, general maintenance, and monthly instalments to figure out how much you need to invest in your four-wheeled companion in the near future."
Start an emergency fund
As a driver, you will be aware that issues are often around the corner, as car ownership comes with unplanned costs such as repairs, accidents, or breakdowns. In 2021, for example, there have been 1.46 million vehicle repairs in the UK alone.
As well as being a stressful experience, it can be a pricey one, too. So, building an emergency fund can give you the reassurance that, should you need it, you have money set aside to cover unexpected expenses.
There is no hiding that it may take you a while to save up a good amount, but don't be discouraged – even a 'small' pot of cash can go a long way in unforeseen circumstances.
Also, consider opening a separate savings account for your emergency fund. This way, you won't be tempted to dip into it from time to time when – in fact – you don't really need to.
If you schedule a standing order to transfer money into your savings account, say, for the day you get paid at work, the temptation to spend your hard-earned cash will be lower.
Cut on avoidable expenses
If the current economic situation is biting your finances, one quick win is to cut on avoidable expenses.
Are you subscribed to websites or video streaming services you rarely use? Are you paying for a gym membership but prefer jogging in the park? Think about saving money on those little things you can go without.
For instance, to keep their spendings in check, 44% of Brits say that they are limiting their clothing purchases, while 39% are reducing the amount of times they go out for dinner or order takeaways.
Balancing out your habits will leave you with a few more pennies in your pocket and help ease your financial worries. But with this in mind, don't compromise your happiness.
If you have a passion for road adventures, keep hitting the road even if it means spending that little extra on petrol or electric charges, and brush aside something else you're not as keen on. 
Regular maintenance
Making sure your vehicle is as healthy as can be on a regular basis can help you prevent nasty surprises in the long term.
On average, British motorists spend £185 each year on maintenance to ensure their cars are roadworthy. With a budget in place, you will have a rough idea of what to expect from your next trip to the garage and how much to set aside for any quick fixes.
What's more, by booking routine maintenance checks, you can address minor issues as they happen and prevent them from turning into major, expensive problems. This way, you can avoid sudden and unforeseen expenses that can trigger financial anxiety.
In this respect, you may want to learn how to perform basic maintenance tasks yourself. From changing oil and air filters to replacing wiper blades, upgrading your DIY skills can minimise labour costs and leave you with a bit more money in your pockets.
Press releases | 19.09.23
You may also like...